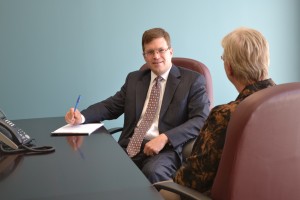 Firm News:
Virtual hearings are here – we represent our clients via virtual hearings – in effect statewide.
On September 23, John Snyder  presented on Case Law Updates, Trends and Developments at The NYSBA Workers' Compensation Law Update 2019 in Syracuse.
In September, Jason M. Carlton presented on causation analysis of chemical exposure claims at the National Conference of the Association of Occupational Health Professionals. For more information:
https://aohp.org/aohp/EDUCATION/NationalConference.aspx
Gitto & Niefer, LLP are members of the Greater Binghamton Chamber of Commerce and the Greater Utica Chamber of Commerce.
Donald R. Gitto attended the NYSIA Spring Conference. Joshua M. Luce and Jason M. Carlton with be attending NYSIA's annual meeting in January. John H. Snyder will be attending the TICL section of the NYSBA annual meeting in January.
David L. Niefer recently attended the NYSASIC conference.
Edmond F. Morreall serves as past-president of the Board of Directors for the Baden-Powell Council of the Boy Scouts of America. He is an Executive Board member.
Donald R. Gitto and Patrick B. Guy attended at the New York Workers Compensation Centennial Conference.
Shane E. Armstrong co-chairs the Broome County Bar Association Law Day committee.
The firm is a member of NYSASIC and NYSIA.
The information contained in this website is provided for informational purposes only, and should not be construed as legal advice on any matter.
Copyright 2008-2019. Gitto & Niefer. All rights reserved.